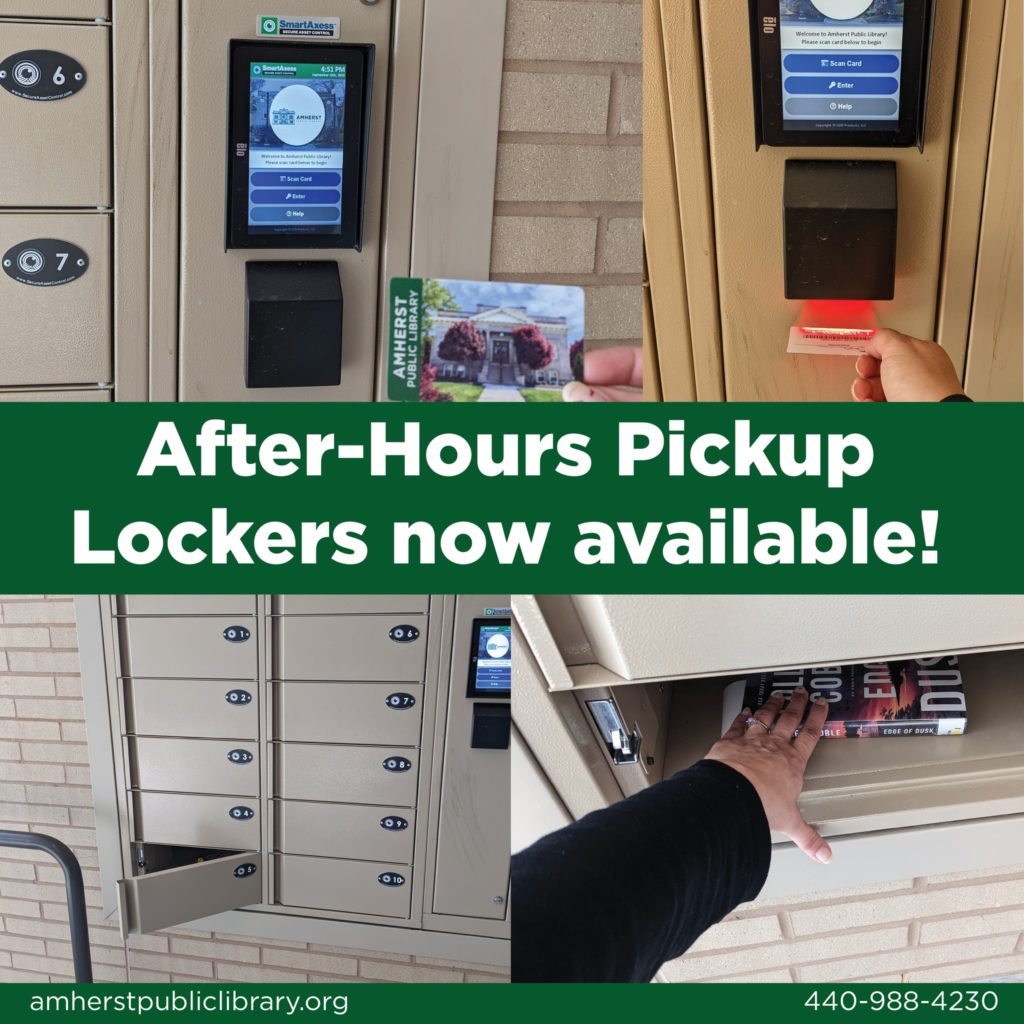 Introducing a new way to pick up your items on hold! If you can't make it to the library during our open hours, you can now request to pick up your items in one of our after-hours pickup lockers located near the parking lot entrance.
Once you have been notified that your holds are available, call the library at 440-988-4230 and select option 1 to connect to our lobby information desk. Our staff will check your items out to you and place them in an after-hours locker for pickup when the library is closed. Just bring along your library card, scan the barcode on the back, and retrieve your items!
Items in the pickup lockers that are not retrieved within three days will be returned and removed from your library account.
Need to quickly pick up your items while the library is open? Try out our drive-up window located on Spring Street!