Public Fax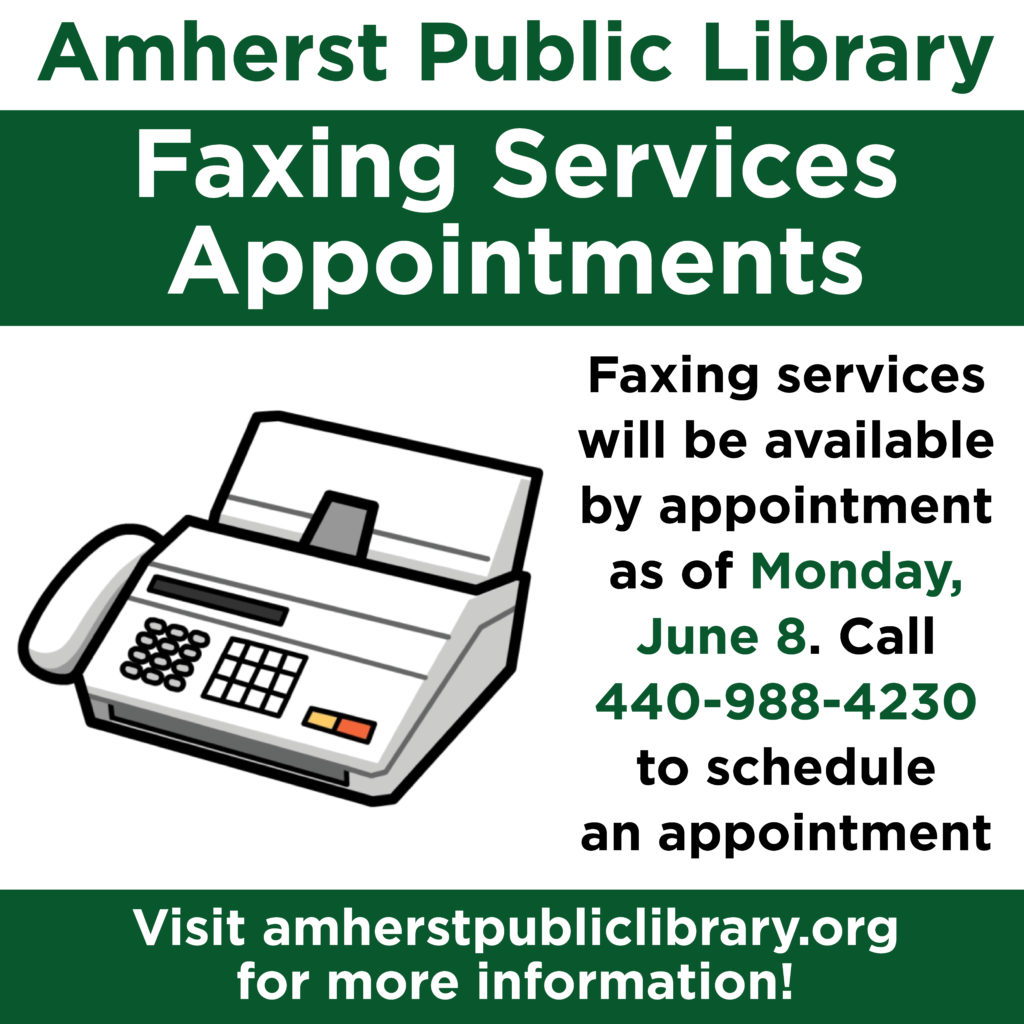 Faxing Services by Appointment
Faxing services will be available by appointment beginning Monday, June 8. Hours for this service will vary based on availability. Please call (440)988-4230 to schedule an appointment.
All faxing fees have been temporarily suspended. There will be no charges to send or receive faxes at this time.
When you arrive for your appointment, please do not park in any of the spaces reserved for Curbside Pickup services. Call (440)988-4230 to let us know you have arrived and a member of our staff will meet you at the Spring Street entrance waiting area to retrieve your documents.
Amherst Public Library provides incoming and outgoing fax services to our patrons.
Incoming Faxes
Patrons may receive faxes at Amherst Public Library for a minimal fee of $.10 per page.
When possible, patrons are requested to call the library to provide contact information for all incoming faxes.
The fax number for patrons to receive faxes is (440)988-4115.
Outgoing Faxes
Local or Toll Free
There is no charge for the transmission if the fax is being sent to a local number, an extended calling area (a call for which no area code is necessary), or a toll-free number (1-800, 1-866-, 1-877, or 1-888).
Long Distance
Patrons will be charged $ .25 per page for long distance transmissions of faxes.