Monthly general meetings of the Friends of the Amherst Public Library are scheduled for the fourth Wednesday of the month at 11:15 a.m.
Friends of Amherst Library Events Schedule
Pack the Backpack

Wednesday, August 17 from 4:00 -7:00 p.m.
The Friends of the Amherst Public Library will be in the library parking lot with the Amherst Police Department and Amherst Fire Department to collect school supplies to benefit students in Amherst Exempted Village Schools and Firelands Local Schools.
For more information, contact the Amherst Public Library at (440)988-4230.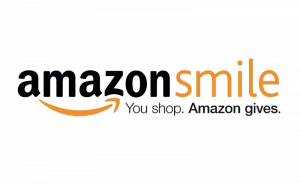 The Friends of the Amherst Public Library are now on AmazonSmile. AmazonSmile is a simple and automatic way for you to support the Friends of the Amherst Public Library every time you shop, at no cost to you. .05% of eligible purchases will be collected and sent in a quarterly check to the Friends. To shop at AmazonSmile simply go to smile.amazon.com from the web browser on your computer or mobile device. You use the same account on Amazon.com and AmazonSmile. Your shopping cart, Wish List, wedding or baby registry, and other account settings are also the same. You may also want to add a bookmark to AmazonSmile to make it even easier to return and start your shopping at AmazonSmile. Only purchases at smile.amazon.com, (not www.amazon.com or the mobile app,) support charity. To change your charity, sign in to smile.amazon.com on your desktop or mobile phone browser and simply select "Change your Charity" in "Your Account."AmazonSmile will remember your selection, and then every eligible purchase you make on AmazonSmile will result in a donation.